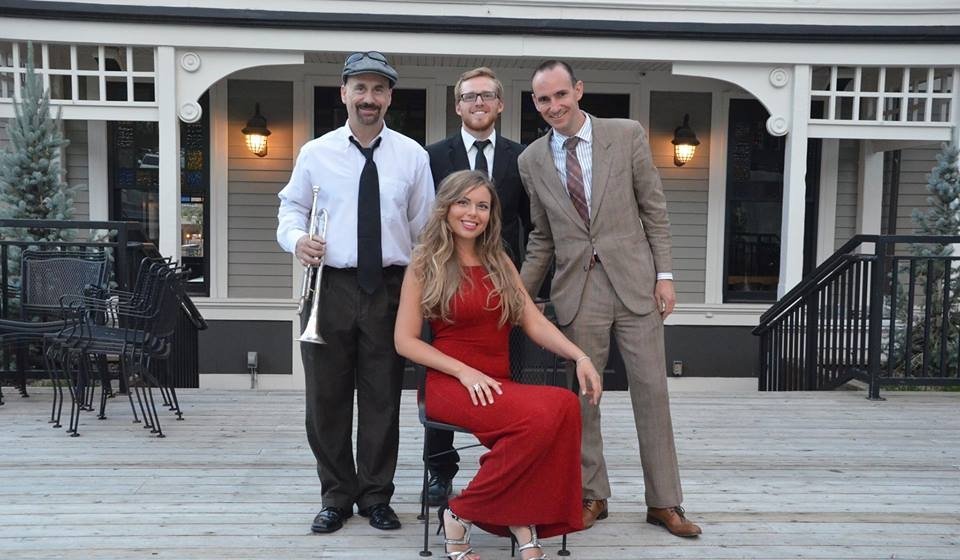 Ganna Sorbat Quartet, August 24, 2016
7 PM – 9 PM, Plaza at SKY & Main in Park City
City Creek Entertainment Productions Concert Series presents Ganna Sorbat Quartet at Main & SKY's Plaza on Wednesday evening from 7pm to 9pm. There's dinner & drinks served at The Tavern on the Plaza. No cover.
Ganna Sórbat is from Ukraine and has performed as a professional musician (Singer, Pianist) on world stages with music groups and orchestras throughout Europe and the Middle East. These include concerts with the Rolling Stones, George Fenton, Morgan State University Choir, Tommy Tallarico, Denis Matsuev, Sergey Davydov, James Griffiths, UAE National Symphony Orchestra.
Dave Bowen is a dynamic performing musical entertainer delivering amazing energy and enthusiasm. With over 20 years experience on stage and in the studio, he often appears in the media on TV, film, print, commercials, web, radio and in various audio recordings worldwide.
Jeff Archuleta – Trumpet/Flugelhorn, arranger, educator, musician and developer of talent. Jeff is a melodic interpreter and improvisor with deep roots in jazz, rock, R&B, Brasilian and classic popular music.
Brad Lord aka "Lord of the Drums" is a diverse musician having a degree from the University of Utah in Jazz Performance and over 12 years experience playing styles from Swing to Samba to Hard Rock. Along with playing drum set, Brad also sings, plays guitar and piano, and is a songwriter. His most dinstinguished awards are KSL-TV's Utah's Best Garage Band with the Pop/Rock band Argyle, and Utah PAS 2016 Drum-off 1st-place winner.
Program:
The performance focuses on the Pop songs covers in Vintage Jazz, Soul, Swing and Motown styles
The photographer: Marina Polonsky