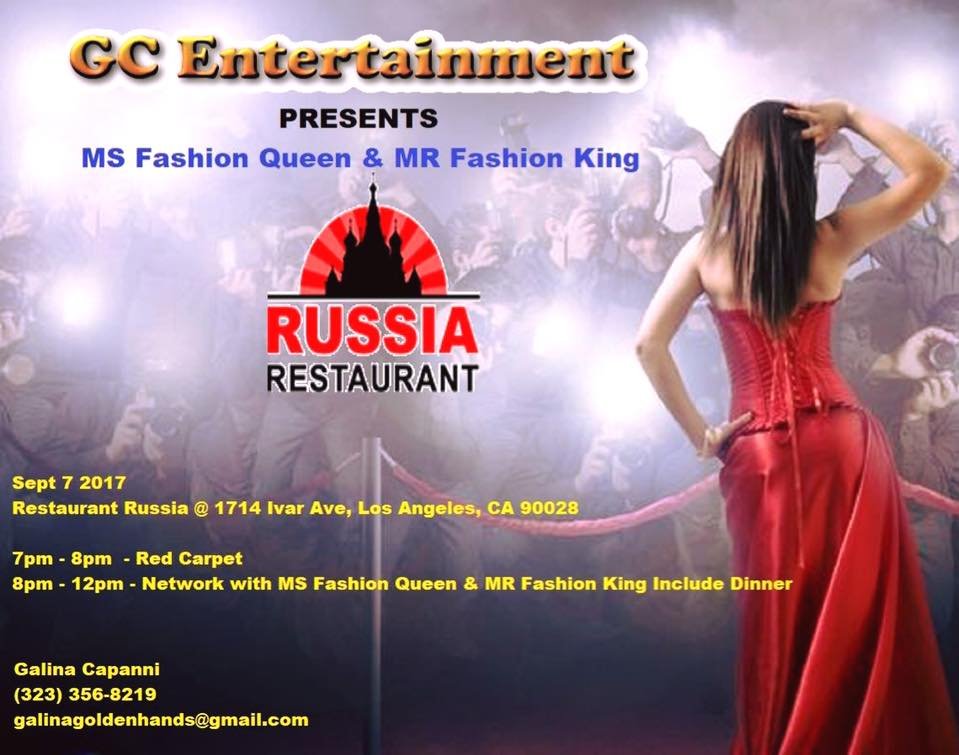 Ganna Sorbat is singing LIVE at Networking Event with MS Fashion Queen & MR Fashion King! Presented by GC Entertainment at Russia Restaurant Los Angeles on September 7th, 2017 at 7 PM – 11:55 PM
This event will include fashion show, performances by special guests singers along with a full course dinner, Birthday Celebration of MR Javier Cazares, presentation models, dancing with DJ.
Regular tickets & VIP tickets are available. Organizer and host of the evening – Galina Capanni.
Address: Russia Restaurant, 1714 Ivar Ave, 90028 Los Angeles
Phone: (323) 356-8219