Holy Virgin Mary Russian Orthodox Cathedral Micheltorena Concert Series presents A tribute to GEORGE & IRA GERSHWIN "I GOT RHYTHM" by GANNA SORBAT TRIO
Concert program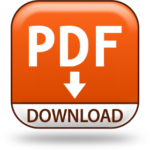 Hello Gershwin fans, you're invited to A tribute to GEORGE & IRA GERSHWIN "I Got Rhythm" performed by GANNA SORBAT TRIO presented by Micheltorena Concert Series.
Introducing internationally renowned pianist and singer GANNA SORBAT, PAUL ECKMAN on bass and WILLIE McNEIL on drums Featuring a special guest – accomplished concert and jazz pianist SERGEY CHIPENKO
Host of the show – GANNA SORBAT
Program includes selections by the iconic Gershwin
Music will be preformed on Gershwin's grand piano
Invite your friends and friends of your friends!
Donations to the church are appreciated.
Date and time: Sunday, September 24th, 2017 at 2pm
Address: Holy Virgin Mary Russian Orthodox Cathedral, 650 Micheltorena St, Los Angeles, CA 90026
Phone: (323) 661-7000
www.hvmla.org
Tickets: adults $30 in advance and $40 at the door, children $15
Proceeds go to Holy Virgin Mary Russian Orthodox Cathedral
For more information visit gannasorbat.com
Photography by Alla Andersen & George A. Kounis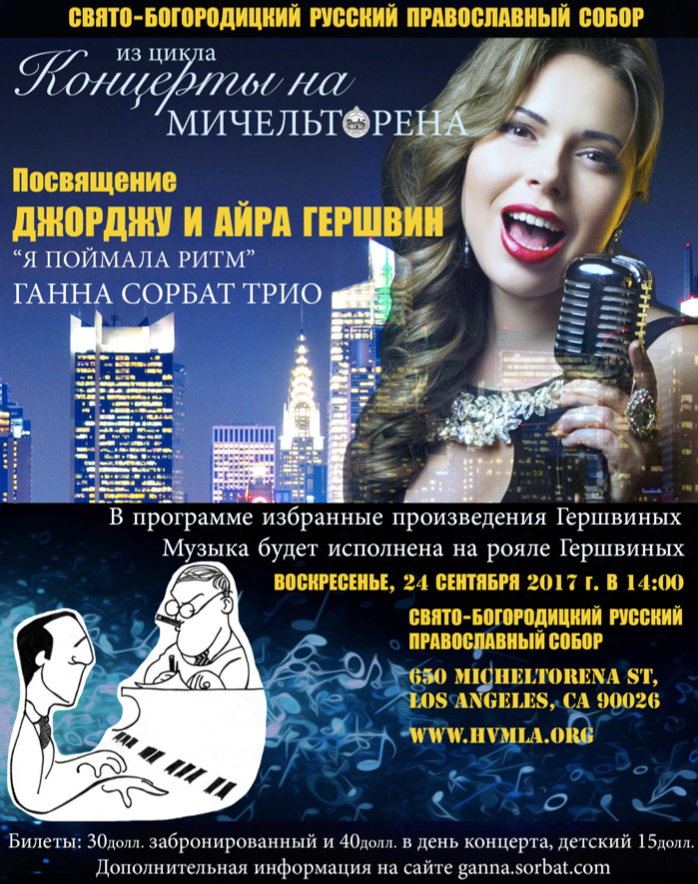 Дорогие поклонники музыки Гершвина, вы приглашены на концерт, посвященный ДЖОРДЖУ И АЙРА ГЕРШВИН в исполнении ГАННА СОРБАТ ТРИО «Я поймала ритм», представленный из цикла Концерты на Мичельторена.
Знакомство с международной пианисткой и певицей ГАННОЙ СОРБАТ, ПОЛ ЭКМЭН на басу и УИЛЛИ МАКНИЛ на барабанах.
Специальный гость – концертный и джазовый пианист СЕРГЕЙ ЧИПЕНКО
Ведущая шоу – ГАННА СОРБАТ
В программе избранные произведения Гершвина.
Музыка будет исполнена на рояле Гершвина.
Приглашайте друзей и друзей ваших друзей!
Приветствуется пожертвования в церковь.
Дата и время: Воскресенье, 24 сентября 2017 г. в 14:00
Адрес: Свято-Богородицкий Русский Православный Собор, 650 Micheltorena St, Los Angeles, CA 90026
Телефон: (323) 661-7000
hvmla.org
Билеты: 30$ забронированный и 40$ в день концерта, детский 15$
Доходы идут в Свято-Богородицкий Русский Православный Собор
Для получения дополнительной информации посетите gannasorbat.com