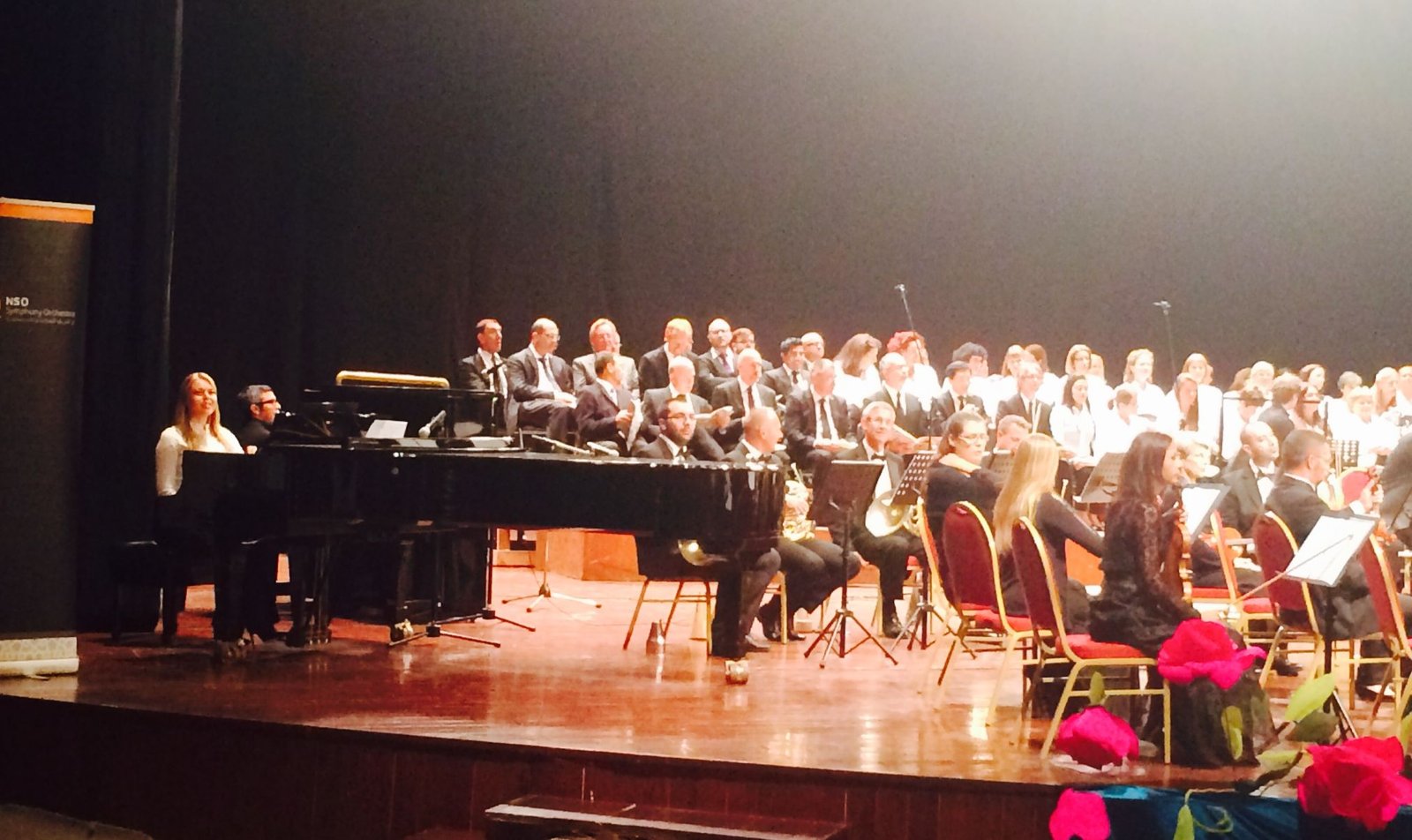 Ganna Sorbat participated in the concert of the UAE National Symphony Orchestra, Abu Dhabi
The National Symphony Orchestra of the UAE and the National UAE Emirates Chorus held a concert at the National Theatre, Abu Dhabi, UAE. Ganna Sorbat participated as a pianist with the orchestra and as a choral singer.
Performers:
Balqees Fathi – soprano, UAE. Balqees performed song 'Aateny Al Nai' with the NSO Symphony Orchestra;
Ioannis Potamousis – World Gold Medalist, Concert Pianist performed Sergey Rachmaninoff 's 'Rhapsody on a Theme of Paganini';
UAE NSO Symphony Orchestra and Chorus performed the famous scenic Cantata by Carl Orff, 'Carmina Burana'.