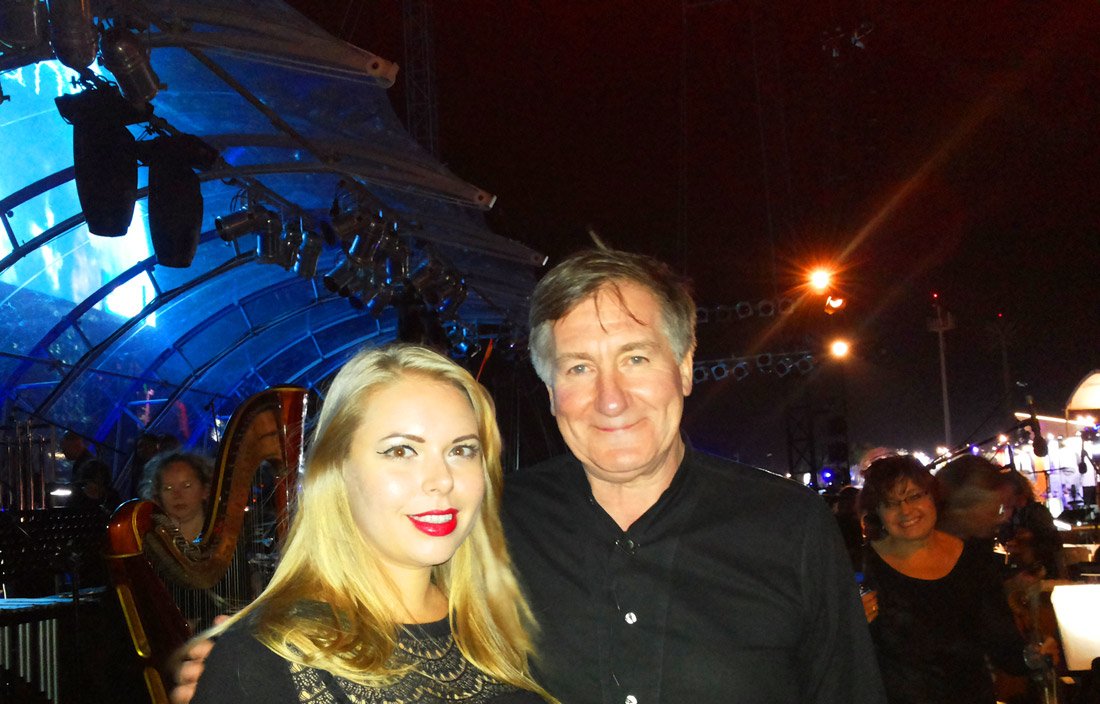 The Blue Planet Concert in Abu Dhabi. Ganna performed as a pianist with the UAE National Symphony Orchestra, conducted by George Fenton
At the Blue Planet Concert at the Volvo Destination Village, Corniche Breakwater, Abu Dhabi, Ganna Sorbat performed as a pianist in two nights of concerts with the UAE National Symphony Orchestra and the Al Khubairat Singers, with famous composer George Fenton conducting.
Fenton's compilation of his music from the BBC "Blue Planet" TV series (performed against a backdrop of sequences from the films) has toured the world under collaborations with many famous orchestras. It was very well received in Abu Dhabi repeating the wide acclaim it has generated around the world. The same show concept has more recently been extended to two other critically acclaimed BBC series, "Planet Earth" and "Frozen Planet".
The live show was performed on a stage built out over the sea on the Abu Dhabi Corniche Breakwater to mark the stopover of the 2014-15 Volvo Ocean Race. With the spectacular illuminated skyline of Abu Dhabi city framing the stage.
References on the Blue Planet Concerts: